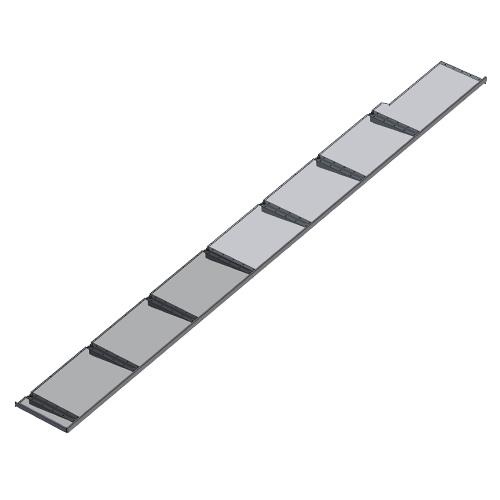 AL Shelf Assembly LH

Standard shelving for P1200 package delivery vehicle.

Shown here fully assembled.

Ships un assembled to reduce

shipping costs and risk of damage.

Installs to "T" style side wall stiffeners P/N 125048418

Load Rating: 60 LBS per lineal foot.

254.5" X 24"

72.79 LBS.

Build to Order. Please allow 4 weeks lead time.